Image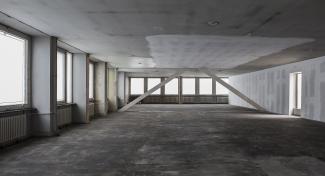 PS120 is an independent non-profit art space exhibiting emerging artists side by side with historic works by established artists.
The mission of the space is to draw unexpected links across generations and territories through new modalities of curation, scholarship, and criticism.
Since we opened our doors in Spring 2018, PS120 has welcomed over 15,000 visitors free-of-charge to over 7 exhibitions, in addition to multiple readings, performances, talks and public programs.
We receive funding through the generosity of private supporters and sponsorship of TIll-Oliver Kalähne and Peter Obstfelder.
We are grateful for all levels of donations and support.
PS120 agiert als Labor für das Präsentieren und Ausstellen von Kunst und befindet sich im Herzen des Berliner Bezirks Tiergarten. Die Mission des Kunstraums ist es, künstlerische Arbeiten generations- und gebietsübergreifend nebeneinanderzustellen und zu kontextualisieren, indem unerwartete kunsthistorische Verknüpfungen durch eine neuartige Kuration, Forschung und Kritik hergestellt werden.
by appointment
Potsdamer Straße 120, 10785, Berlin
WhatsApp/Telephone: + 1 646 696 1861
Mobile: +49 172 619 4863
Email: For all inquires please email Justin Polera
Facebook
Instagram: PS120Berlin